The Performance of Future ICE and Fuel Cell Powered Vehicles and Their Potential Fleet Impact
Download:
The Performance of Future ICE and Fuel Cell Powered Vehicles and Their Potential Fleet Impact
---
More information:
A study at MIT of the energy consumption and greenhouse gas emissions from advanced technology future automobiles has compared fuel cell powered vehicles with equivalent gasoline and diesel internal combustion engine (ICE) powered vehicles [1] [2]. Current data regarding IC engine and fuel cell vehicle performance were extrapolated to 2020 to provide optimistic but plausible forecasts of how these technologies might compare. The energy consumed by the vehicle and its corresponding CO2 emissions, the fuel production and distribution energy and CO2 emissions, and the vehicle manufacturing process requirements were all evaluated and combined to give a well-to-wheels coupled with a cradle-to-grave assessment.
The assessment results show that significant opportunities are available for improving the efficiency of mainstream gasoline and diesel engines and transmissions, and reducing vehicle resistances. Battery parallel hybrid systems with these improved engines and vehicles are more efficient still, but are significantly more costly. Vehicles with fuel cell systems, with gaseous hydrogen as fuel, are also significantly more efficient, but when the hydrogen fuel production energy is included in the assessment, no significant advantage remains.
The impacts of several of these vehicle technologies on US light-duty vehicle fleet fuel consumption were also assessed, using an empirical data-based model of the in-use fleet as it evolves over time. Fleet impacts are delayed due to both the time required for new and improved technologies to be mass produced and spread substantially across total new vehicle production, and due to the 15 year vehicle lifetime. These fleet calculations show that extrapolating the trends of the past 15 years will likely result in a 60% increase in US light-duty vehicle fleet fuel consumption by 2030. Effective ways to offset this are through efficiency improvements where implementation can start soon, and dealing with growth in fleet size and vehicle usage.
---
MITEI Author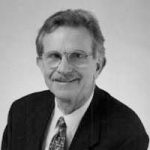 John Heywood
Professor Emeritus
Department of Mechanical Engineering