News
MITEI sponsors energy-related tours, events during IAP 2015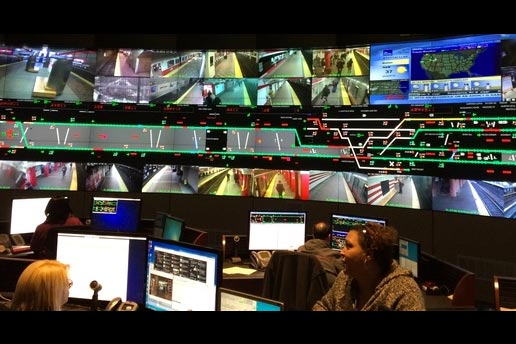 Every January, MIT students, faculty, and staff take part in the Institute's Independent Activities Period (IAP), when they are invited to step outside their comfort zones, dabble in unfamiliar areas, and encounter a richer view of the world. In 2015, members of the community could fill their days and nights with new experiences ranging from touring a nuclear fusion reactor, to using Fermat's rule to analyze election results, to trying a (very steady) hand at the art of the Japanese Tea Ceremony.
Each year, the MIT Energy Initiative (MITEI) sponsors a number of energy IAP events and helps publicize other energy-related activities organized by faculty and students across campus. This year, MITEI's offerings included tours of the Kendall Cogeneration Station, the Massachusetts Department of Transportation Highway Operations Center, the MBTA Operations Control Center, the Aramco Research Center, the LEED Platinum Artists for Humanity building, and the Massachusetts Clean Energy Center's Wind Technology Testing Center. MITEI also offered information sessions for undergraduate students interested in learning more about energy-related undergraduate research opportunities (UROPs) and MIT's Energy Studies Minor.
---
This article appears in the Spring 2015 issue of Energy Futures.