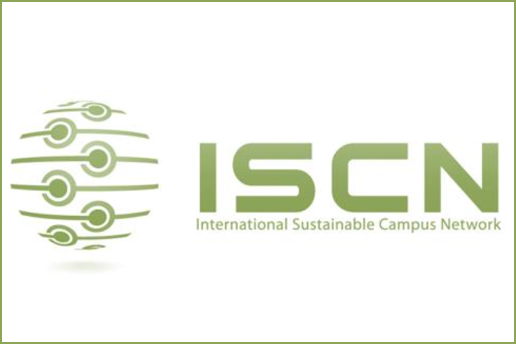 June 1-4, MIT and Harvard University will jointly host the International Sustainable Campus Network (ISCN) conference—an annual gathering of university officers, faculty, and others working to address critical challenges in sustainability both on campus and beyond.
"This is an essential gathering for the field of campus sustainability practitioners in that it gives us time to pause as a global community to exchange ideas and seek input and design scalable solutions for our common challenges," said Julie Newman, MIT's director of sustainability.
The conference, titled Pushing Boundaries: Leveraging Collective Action for Global Impact, will engage experts drawn from the 50 ISCN member institutions worldwide —including universities in Australia, Italy, Japan, Singapore, Sweden, the United States, and elsewhere—to consider how to develop sustainability efforts with global impact through innovation, collective action, and an emphasis on scalable projects.
"We want to be able to both share some of the expertise within our university with an international audience and learn from approaches coming out of peer institutions," said Steven Lanou, deputy director of the MIT Office of Sustainability.
The conference is intended to advance principles identified in the Sustainable Campus Charter, a pledge signed by MIT and 25 other major universities in 2011 to improve sustainability, foster energy efficiency, and reduce waste on campus. Initiated by the Global University Leaders Forum (GULF), a community of university presidents convened by the World Economic Forum to take on pressing global problems, the charter currently has 50 signatories— including (in addition to MIT) Brown, Johns Hopkins, Stanford, and Yale in the United States; Oxford in the United Kingdom; and Tsinghua University in China.
The conference is targeting no more than 150 participants to keep the discussions focused and outcomes tangible. It will begin at MIT on June 1, 2014, with a pre-conference workshop for sustainability practitioners that will focus on exploring the future of campus offices devoted to sustainability. "Many offices were created over the last 10 years. It's time now to take stock and recalibrate," Lanou said. "What might the next generation look like and seek to accomplish? We are inviting people to explore that, and challenge them to help shape the future."
The main conference, June 2–4, 2014, will consist of plenary sessions devoted to the four conference themes: pushing boundaries, collective action, impacting globally, and measuring outcomes.
"MIT has positioned itself with Harvard through the ISCN to be a thought leader in the field," said Newman, who serves on the ISCN Steering Committee. Noting that the conference provides an opportunity for international experts in sustainability to develop strategies for addressing universal concerns about water, land, and energy conservation, she added: "This conference renews our sense of common purpose."
While the full speaker list was still being confirmed at press time, MIT Executive Vice President and Treasurer Israel Ruiz and Harvard Executive Vice President Katie Lapp were both expected to address participants on the topic of the role of university/city partnerships to advance sustainability.
The conference will also feature the presentation of awards for sustainable campus projects and participants will have an opportunity to tour the two host universities. At MIT, the highlight will be a visit to the Institute's two newest green buildings: the MIT Sloan School of Management and the Koch Institute for Integrative Cancer Research, both of which have earned Leadership in Energy and Environmental Design (LEED) Gold certification.
In addition, the ISCN's working groups that continue collaborative work between conferences will meet to discuss practical ways to tackle the three ISCN-GULF Sustainable Campus Charter focal areas: buildings and their sustainability impacts; campus-wide planning, goal-setting, and operations; and the integration of research, teaching, facilities, and outreach.
"We are going to step back and reconsider approaches of the past to position our collective efforts going forward," Lanou said. "It's time we looked for more adaptable and scalable models that can be effectively replicated around the world."
---
This article appears in the
Spring 2014
issue of
Energy Futures
.
---
---