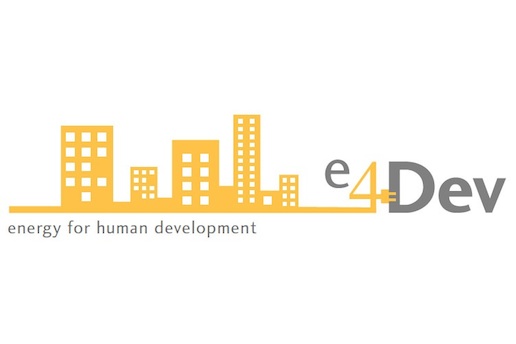 Nearly 1.3 billion people live without electricity in the developing world – contributing to other vital social challenges, such as a lack of food and water and adequate healthcare. Seeing the need for a more collaborative approach to confronting the developing world's energy challenge, students at MIT have started a new group: Energy for Human Development, or e4Dev.
The group formed after Yael Borofsky and Sarah Dimson – two second year graduate students in the Department of Urban Studies and Planning — independently set out to discover which labs and centers, as well as students, at MIT were coming up with novel ways to confront the developing world's energy challenge. Their quests led them to MIT Energy Initiative's Deputy Director for Science and Technology Rob Stoner and visiting professor Ignacio Pérez-Arriaga, who were expanding their work on the topic and hoping to involve more students. They encouraged Borofsky and Dimson to form a student group. With support from the MIT Energy Initiative, e4Dev was born.
"Energy for human development is not only about finding access to electricity, but more broadly the link between energy and development challenges," says Borofsky, noting that three-quarters of the world's population still uses just 10 percent of global energy. "It's a glaring reminder that energy is only as useful as the people who can use it."
Along with focusing attention on the critical state of energy poverty in the developing world, the group aims to develop a deeper understanding of how energy affects nearly every sector and, more importantly, how it affects people's lives. To help them meet these goals, the group will meet every Thursday evening to connect, share ideas, debate and collaborate on solutions.
At a launch event on September 10, Borofsky and Dimson hosted a panel of experts, moderated by Stoner, which included Pérez-Arriaga, Director of the MIT System Dynamics Group John Sterman, 3M Professor of Environmental Economics Michael Greenstone, and Financial Times reporter and Harvard Nieman Fellow Leslie Hook.
Pérez-Arriaga kicked off the panel discussion saying that in developing communities, technology has the greatest capacity to make a change, but that technology must be adapted to the unique cultures and resources of each location.
While Sterman didn't disagree, he noted that technological innovation alone won't fix the problem because the problem is not lack of energy. Instead, the lack of energy in the developing world is a symptom of a much larger problem – that being, population and economic growth.
"The great challenge is how we create a world in which the poor can realize the opportunities and have their basic material needs met in a world that's already overshot the sustainable limit," Sterman said. "That's the defining issue of our age."
Technological innovation and changes in the social structure and politics are both needed first steps, Sterman said, but ultimately, we need a transformation of values "to end the quest for more at all costs."
Hook, who spent time reporting in China, noted that China has been able to find some balance – growing its GDP, while keeping poverty levels relatively low. At the same time, the country is making investments in wind, solar and nuclear energy.
Pointing to the country as a model for developing countries to follow, Hook said, "China energy needs and demands have actually started to shape development policy instead of the other way around."
While making slow progress, Greenstone took a harder look at China. The challenge for China, like all developing countries, Greenstone said, will be "finding ways to increase access to energy without unleashing vast environmental problems."
All of the panelists sent the message Dimson hopes e4Dev will help spread – that "although these energy challenges involve a technical question, they fundamentally have a human answer."
---
This article appears in the Autumn 2013 issue of Energy Futures.