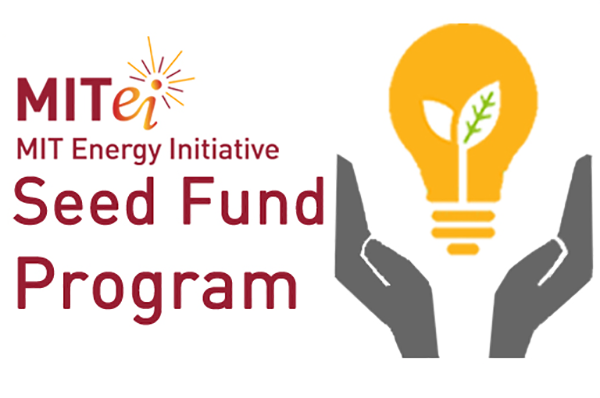 The MIT Energy Initiative (MITEI) has announced its latest round of seed grants to support early-stage innovative energy projects. A total of more than $1.6 million was awarded to 11 projects, each lasting up to two years. With this latest round, the MITEI Seed Fund Program has supported 129 early-stage research proposals, with total funding of about $15.8 million.
This year's winners address a wide range of topics including new methods of designing and using catalysts; assessment of natural gas technologies; novel design concepts for batteries, energy harvesters, and capacitors; and investigations into public opinion on various state energy policies.
As in the past, the call for proposals welcomed submissions on topics across the spectrum of energy and related environmental research, with interdisciplinary research strongly encouraged. In addition, this year's call sought to promote submissions on two particular themes: natural gas monetization and materials for energy. Past themes have included topics as diverse as the role of big data and the energy-water nexus.
In response to the call, MITEI received a total of 49 proposals from across the Institute. Once again, proposals came from well-established energy experts as well as from new faculty who need startup support and others who are applying their expertise in different fields to energy for the first time.
Below are examples of projects led by new assistant professors now engaged with MITEI through the Seed Fund Program.
Funding for the new grants comes chiefly from MITEI's Founding and Sustaining Members, supplemented by funds from John M. Bradley '47, SM '49 and an anonymous donor, and gifts from other generous alumni. Alumni contributions help expand the scope of the MITEI Seed Fund Program and enable participation of faculty from across the Institute.
---
Recipients of MITEI seed grants, Spring 2014
Assessment of technologies at different scales to monetize natural gas under uncertain and dynamic conditions
Paul Barton, Chemical Engineering
Dual-mode lithium-bromine seawater battery
Martin Bazant, Chemical Engineering
Cullen Buie, Mechanical Engineering
In-cylinder catalysis for ATR: Piston driven chemical reactors
Leslie Bromberg, Plasma Science and Fusion Center
William Green, Chemical Engineering
Wai Cheng, Mechanical Engineering
John Brisson, Mechanical Engineering
Integrated photovoltaic–electrochemical devices to reduce CO2 for fuel production
Tonio Buonassisi, Mechanical Engineering
Yang Shao-Horn, Mechanical Engineering
Nanostructured high-performance electrostatic capacitors
John Hart, Mechanical Engineering
Hybrid metal-organic materials based on gelation and self-assembly: A new class of materials for sustainability (summary above)
Niels Holten-Andersen, Materials Science and Engineering
Jeremiah Johnson, Chemistry
New computational tools for direct methane-to-methanol catalyst design (summary above)
Heather Kulik, Chemical Engineering
Efficient nonlinear energy harvesting from broad-band vibrational sources by mimicking turbulent energy transfer mechanisms (summary above)
Themistoklis Sapsis, Mechanical Engineering
Alexander Slocum, Mechanical Engineering
Quantum confined materials for thermoelectrics (summary above)
William Tisdale, Chemical Engineering
Evaluating time-dependent climate impacts of natural gas deployment (summary above)
Jessika Trancik, Engineering Systems Division
Public opinion and state energy policy (summary above)
Christopher Warshaw, Political Science
Adam Berinsky, Political Science
---
This article appears in the Spring 2014 issue of Energy Futures, the magazine of the MIT Energy Initiative. Subscribe ›
---
---
---
Subscribe to energy news & events: