Research
Investigating carbon emissions in China
Can new policies curtail their growth?
---
To meet its new 2030 targets, China will need to take aggressive steps, including introducing a nationwide price on carbon emissions as well as preparing for the safe and efficient deployment of nuclear and renewable energy at large scale.

Valerie Karplus, assistant professor
---
Assistant Professor Valerie Karplus of the MIT Sloan School of Management and Professor Xiliang Zhang of Tsinghua University are using a novel model to investigate the impacts of China's energy and climate policies on the country's future energy use, carbon dioxide emissions, and economic activity.
---
Team
Research Team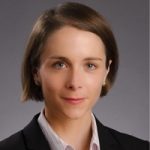 Valerie Karplus
Former Assistant Professor
Sloan School of Management Xiliang Zhang

Tsinghua University
---