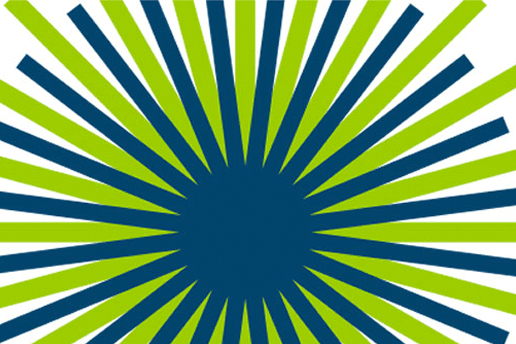 At the Third Clean Energy Ministerial in London today, the U.S. Department of Energy announced a three-part plan to help implement the Clean Energy Education and Empowerment initiative or "C3E" – a Ministerial program aimed at attracting more women to clean energy careers and supporting  their advancement into leadership positions. This new program, pursued in partnership with the MIT Energy Initiative, is designed to translate the goals of C3E into concrete, meaningful action in the United States.
"The Department of Energy is committed to advancing American leadership in the global clean energy economy and capturing the new markets and jobs of the 21st century. We will be more successful in these endeavors if we harness the talents of all of our citizens," said Energy Secretary Steven Chu. "Through the U.S. C3E initiative announced today, we are excited to join with MIT to ensure we are leveraging the skills and experiences of women nationwide to help solve important national and international energy challenges."
MIT President Susan Hockfield, highlighting the importance of this partnership, noted that, "Inventing a sustainable energy future represents the defining challenge of our time.  To make progress against a problem of such scale, complexity and global scope demands the fullest range and depth of talent, ideas and commitment; by definition, then, women must play essential roles in the drive toward transformative energy innovations. MIT is pleased to join with DOE to help develop and implement the C3E Initiative, and to sponsor both the Women in Clean Energy Symposium and the awards program this fall."
The new components of the U.S. C3E action plan were announced  this week at the Clean Energy Ministerial, a global forum of the energy ministers and leaders of 23 governments, joining together to promote policies and programs to advance clean energy technology, share best practices and lessons learned, and encourage the transition to a global clean energy economy.  Sweden's Minister of Information Technology & Energy, Anna-Karin Hatt, and South Africa's Director General of Energy, Nelisiwe Magubane, delivered keynote addresses at the C3E event, followed by a moderated panel discussion on the policies and programs that have been effective in increasing women's participation in the clean energy workforce.
These new activities help deliver on the U.S. commitment to C3E, launched by nine governments at the first Clean Energy Ministerial in July 2010. Australia, Denmark, Mexico, Norway, South Africa, Sweden, the United Arab Emirates, the United Kingdom, and the United States each committed to undertake meaningful activities to advance women in clean energy and close the gender gap in their own national contexts and link their efforts wherever possible.  Each country is developing its own implementation plan, tailored to its unique workforce and industry needs and talents.
Specific features of the new U.S. C3E plan include:
AMBASSADORS: The Ambassadors will be a cohort of distinguished senior professionals who share an interest in broadening the recruitment, retention and advancement of highly qualified women in the field of clean energy and are committed to acting as champions for the goals of C3E. Ambassadors will also serve as the selection panel for the awards program outlined below. The inaugural group of Ambassadors includes Maxine Savitz, Vice President of the National Academy of Engineering and member of the President's Council of Advisors on Science and Technology; Kim Saylors-Laster, Vice President for Energy, Walmart; Kateri Callahan, President of the Alliance to Save Energy; Dorothy Robyn, Deputy Under Secretary of Defense for Installations & Environment; and Nancy Pfund, Founder and Managing Partner of DBL Investors, among other eminent leaders in the field.
AWARDS: The DOE C3E Awards program will recognize mid-career individuals who advance the leadership and accomplishments of women in clean energy. Six awards will be given and will include a cash prize of $10,000. Nominations will be accepted in several clean energy-related categories, including innovation and technology development, entrepreneurship and innovative business models, corporate implementation, policy and advocacy, and advancements for the developing world. Nomination instructions will be available in coming weeks, with the goal of announcing the award winners at the C3E Symposium in September.
SYMPOSIUM: This invitation-only symposium, to be held on September 28, 2012, will bring together women and men, including the Ambassadors, awardees, academia, NGOs, industry, and representatives from other C3E partner governments to help build a strong national and international community of professionals who support women in clean energy. The MIT Energy Initiative, in partnership with the Energy Department, will sponsor this event. In addition to an awards ceremony, the symposium will feature small group sessions focusing on specific issues in clean energy, including barriers to the full participation of women in this sector. This is envisioned as an annual event.
Find more information about the Clean Energy Education and Empowerment initiative.
---
This article appears in the Spring 2012 issue of Energy Futures.