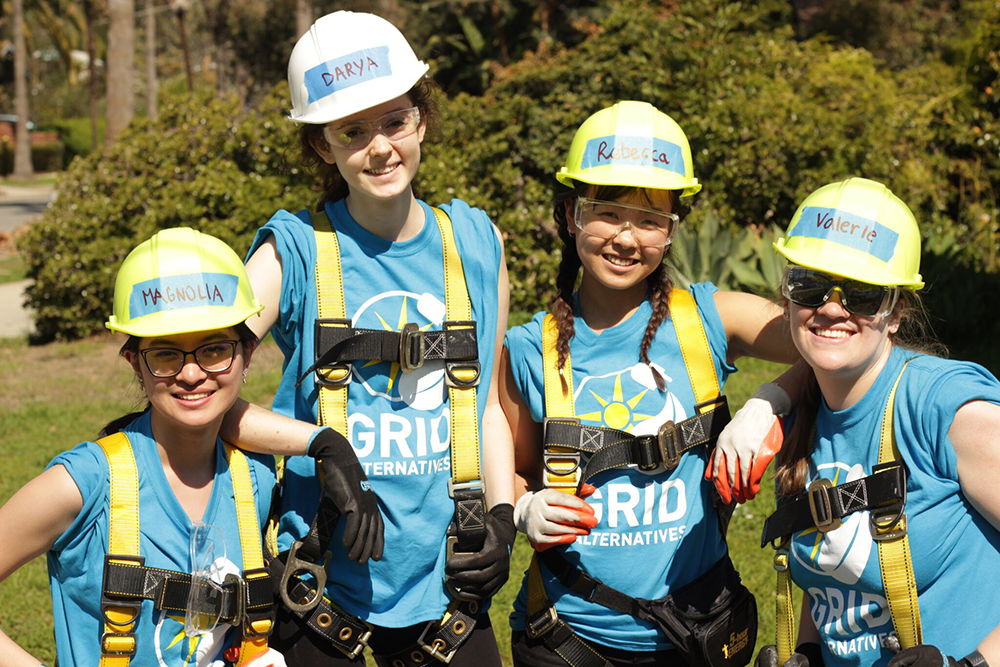 For the past three years, the MIT Energy Initiative (MITEI) has sent a team of MIT undergraduates to Los Angeles, California, to install solar panels in underserved neighborhoods. The program, called Solar Spring Break, is a unique opportunity for MIT students to make a positive difference while exploring their passion for clean energy. To send students on Solar Spring Break, MITEI partners with GRID Alternatives, a nonprofit dedicated to providing ubiquitous sustainable energy access.
"Solar Spring Break really opened my eyes to social justice issues which affect our society today and how solar technology can help fix them," said sophomore Darya Guettler of her 2018 Solar Spring Break participation.
Students participating in the trip witnessed the real-life results of their work. "I saw first-hand how solar technology changed the lives of the people we worked with," said Guettler. "When we finally pulled the power switch and [the homeowner] got her energy directly from the sun, she was so happy. 'I can turn on my AC!' she said. It was very impactful seeing her reaction in person." According to Guettler, having this experience has increased her desire to work "at the intersection of renewable energy, technology, and helping the community."
GRID Alternatives also partners with the nonprofit Homeboy Industries to provide job opportunities in solar for formerly incarcerated and at-risk youth. "I had never interacted with previously incarcerated individuals before," said Valerie Muldoon, who also participated in Solar Spring Break in 2018. "Hearing their life stories was very inspiring. Through this program, they were able to turn their lives around and support their families through fulfilling careers in renewable energy."
By bridging the gap between classroom learning and real-life impact, and allowing students to interact directly with community members, Solar Spring Break provides students with a much deeper understanding of solar energy's important social implications.
Upon their return from Solar Spring Break, many MIT students emphasized a desire to participate in community service on campus. Others were inspired to explore new career paths involving energy technology and community service. "Moving forward I want to find ways where I can help provide people in need with the opportunity to pursue careers in energy-related fields," said Muldoon. The next Solar Spring Break will take place in late March 2019.
To learn how to support the program or for more information, visit Solar Spring Break on Crowdfund MIT.
---