News
New energy on campus: Arriving undergrads participate in pre-orientation activities at MITEI
Among this year's activities: visiting the MIT Nuclear Reactor Laboratory, participating in an energy transportation tour in cooperation with the Massachusetts Department of Transportation, and playing a round of World Energy, the energy science and policy simulation game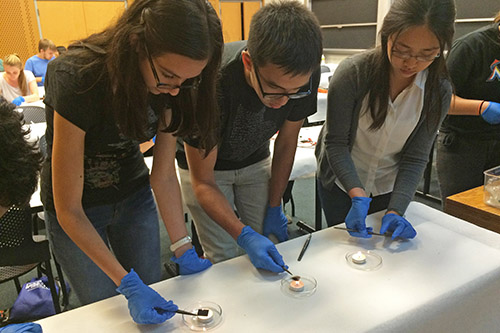 During the week of August 26, 2015, 23 incoming MIT undergraduates participated in the MIT Energy Initiative's Freshman Pre-Orientation Program (FPOP)—Discover Energy: Learn, Think, Apply (DELTA). Elements of this year's program included visiting the MIT Nuclear Reactor Laboratory, participating in an energy transportation tour in cooperation with the Massachusetts Department of Transportation (MassDOT), and playing a round of World Energy, the energy science and policy simulation game.
Students had an opportunity to get to know the Institute's campus and surroundings, MITEI, and one another through an array of activities, presentations, and discussions. New undergraduates met members of the MIT Energy Club, participated in a photo scavenger hunt, visited the Museum of Science, and took a boat ride on the Charles River—activities designed to introduce them to the wealth of resources on the MIT campus and in the Boston area.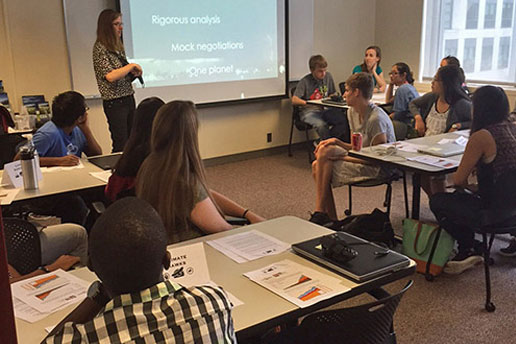 ---
This article appears in the Autumn 2015 issue of Energy Futures.