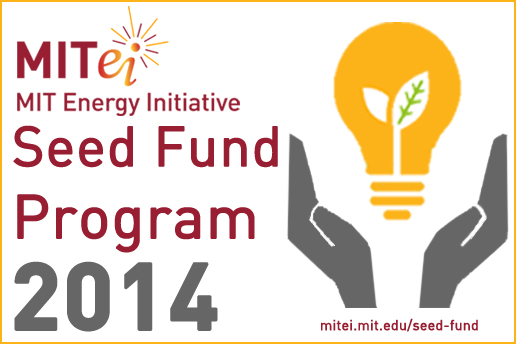 Have an interesting energy idea waiting to be explored? Can you apply your latest findings to the global energy challenge? The MIT Energy Initiative (MITEI) wants to hear about it!
Apply for innovative, early-stage research support through MITEI's Seed Fund Program. Proposals can span the spectrum of energy and related environmental research, with interdisciplinary research strongly encouraged. While any energy topic will be considered, this year there is a particular interest in proposals that address natural gas monetization and materials for energy.
The Program is open to all MIT faculty and members of the research staff with principal investigator status. It is anticipated that awards will be made for up to $150,000, with periods of performance of up to two years.
The Seed Fund Program successfully attracts well-established energy experts as well as new faculty who need startup support and others who are applying their expertise in different fields to energy for the first time. The Program has provided more than $14 million for 118 early-stage research projects to date. Add your project idea to this growing list.
To learn more and apply online, visit: MIT Energy Initiative Seed Fund Program
The submission deadline for the 2014 MITEI Seed Fund proposals has been extended to Monday, January 6 at 5:00pm for funding to begin as early as April 1, 2014.
---