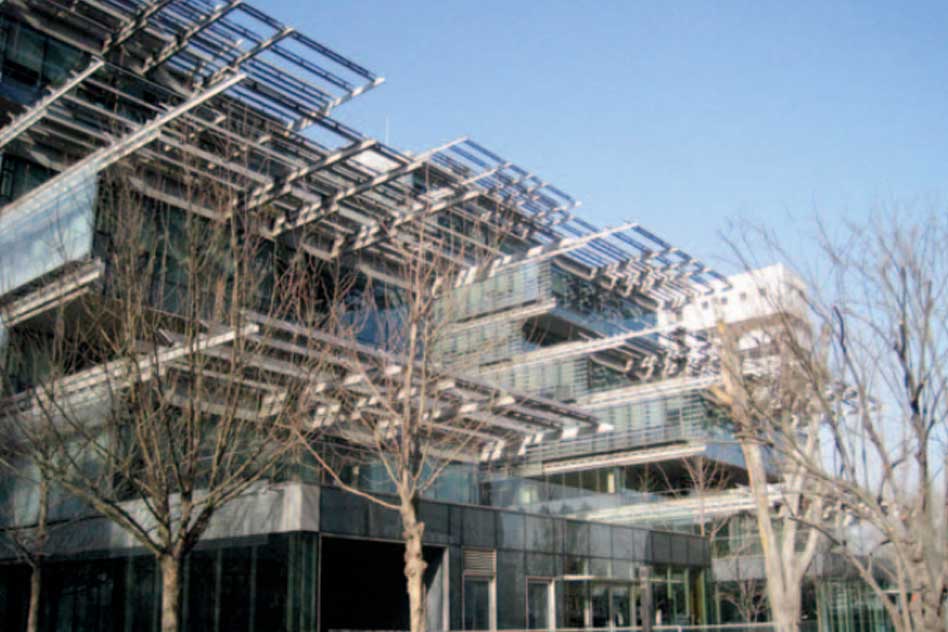 Multiple forecasts suggest that rapidly developing nations such as China will be responsible for most of the growth in carbon dioxide emissions over the next 50 years. This expectation is the driving force behind the formation of the China Energy and Climate Project (CECP), which officially launched in fall 2011 and involves researchers from MIT and China.
The CECP will involve close collaboration and personnel exchange between the MIT Joint Program on the Science and Policy of Global Change and the Institute for Energy, Environment, and Economy at Tsinghua University in Beijing, China. In collaboration with the MIT Energy Initiative (MITEI), the five-year project is based out of MIT and directed by Valerie Karplus PhD '11, a recent graduate of MIT's Engineering Systems Division. John Reilly, senior lecturer in the Sloan School of Management, supports the project as co-director of the MIT Joint Program.
The goal of the CECP is to analyze the impact of existing and proposed energy and climate policies in China on technology, energy use, the environment, and economic welfare by applying—and, where necessary, developing—both quantitative and qualitative analysis tools.
The development and application of such new tools will include both national and regional energy-economic models of China. Growing out of the MIT Joint Program's Emissions Prediction and Policy Analysis (EPPA) model, these new tools will be informed by three major components: First, researchers will study the behaviors and trends that drive micro-level decisions made by households and firms to better understand supply and demand within energy-intensive sectors. Second, the researchers will analyze specific technology prospects, including electric vehicles, advanced fuels, and alternative sources of electricity, to determine China's technology potential. Finally, current and proposed climate and energy policies in China will be evaluated for environmental and economic impact. These evaluations will be conducted primarily through the use of the models developed for the project, which will be based on similar methods employed in the MIT Joint Program over the last 20 years.
"We are building a strong trans-Pacific research team that brings expertise in economics, engineering, and public policy to this exciting new project," Karplus says. "Both sides are eager to develop a strong collaboration, to learn from each other, and to produce rigorous analysis on important policy questions."
The research carried out at MIT has four sponsors: MITEI members Eni S.p.A., ICF International, and Shell, and the Agence Française de Développement (AFD). The project will present its findings at an annual meeting in Beijing to influential members of the academic, industry, and policy communities in China. The project will inform dialogue on future climate and energy policy options in China and their global implications.
For further information and updates about the CECP, go to globalchange.mit.edu/CECP.
---
This article appears in the Spring 2012 issue of Energy Futures.