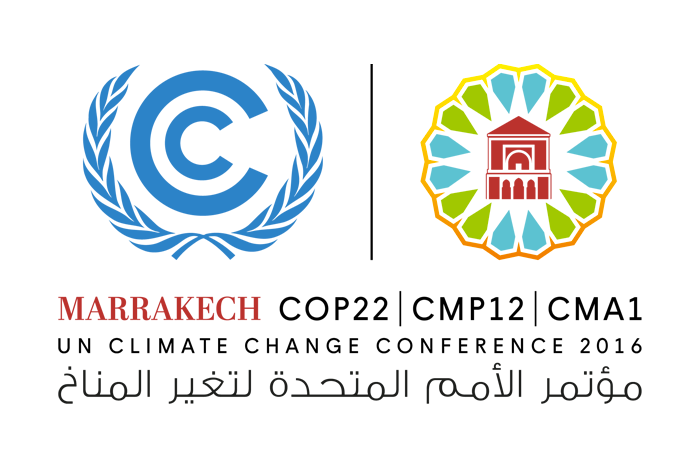 As the 2016 UN climate talks begin in Marrakech, Morocco, follow MIT's participation in COP22 side events and read researchers' insights on the path forward from the Paris Agreement through Marrakech and beyond. The MIT Energy Initiative will be sharing updates throughout the conference on Twitter, Facebook, and Instagram, along with articles on our website.
If you're at COP22, we invite you to join us at the following side events:
New Directions in Climate Change Research and Implications for Policy: Modeling Clean Development Pathways for India
Monday, November 7, 2016
19:00-20:30 WET
Green Zone – Salle 9
Sustaining economic growth and expanding energy access while limiting greenhouse gas (GHG) emissions growth in India will require solutions that consider both the integrated energy system and economic impacts of future policy and technology options.
Singh discusses work on an energy-economic model of India that resolves household energy needs, including unmet demand—across the income spectrum, and to simulate policy approaches to achieve India's targeted reduction in the carbon intensity of its economy as well as its solar electricity deployment goal of 100 GW by 2022.
The team of MIT researchers, including professor Valerie Karplus, principal research scientist Niven Winchester, and postdoc Santosh Shanbhogue, will develop the model and analysis by working closely together with academic, policy, and industry stakeholders in India.
Speaker: Arun Singh, MS Candidate, Technology and Policy Program (TPP), MIT; Research Assistant, MIT Joint Program on the Science and Policy of Global Change; Fellow, MIT Tata Center for Technology and Design
Meeting the Paris Goals Through Decision-Maker Tools and Climate Education
Monday, November 14, 2016
15:00-16:30 WET
Blue Zone – Pacific Observer Room 2
Pioneering approaches to engage people on climate change are being used by Climate Interactive, the Abibimman Foundation, and MIT Climate CoLab. Speakers will highlight the latest decision-maker tools around climate policy and open innovation approaches to building climate awareness, in support of accelerating implementation of the Paris Agreement goals.
Speakers:  Laur Hesse Fisher, Project Manager, MIT Climate CoLab; Andrew Jones, Climate Interactive Co-Director, Climate Interactive; Kenneth Amoateng, Executive Director, Abibimman Foundation
Cities Climate Finance Leadership Alliance (CCFLA)—Innovation Labs for unlocking sub-national climate finance
Tuesday, November 15, 2016
17:00-18:30 WET
Green Zone – Bouregreg
The aim of this CCFLA's side-event on innovation labs for sub-national climate finance aims to bring together climate finance laboratories, investors, practitioners, and local authorities, to showcase and discuss existing initiatives and practical examples of approaches intended to accelerate climate action at the urban level. The main findings of the Scoping report of CCFLA members' initiatives will serve as a basis of discussion to create the foundation from which to accelerate collaboration, replication, and scaling-up of high impact initiatives undertaken by the Innovation labs on climate finance. The event will comprise interventions from leading practitioners, research organizations and alliances in the field of subnational climate finance. MIT Climate CoLab's Laur Hesse Fisher will speak at this event.
MIT Climate CoLab UNFCCC Climate Change Studio Mini Side Event:
Online Tools & Open Innovation to Accelerate Implementation of the Paris Agreement Goals
Friday, November 18, 2016
11:00 -12:00 WET
Blue Zone – UNFCCC Climate Change Studio
Are you an innovator? A problem-solver? A thinker, a tinkerer?  Join the MIT Climate CoLab and other solvers to develop and help advance high-impact solutions to one of the world's greatest challenges: climate change. Explore how online tools and global collaboration can help accelerate the implementation of the Paris Agreement, and advance nationally-determined contributions.
Additional Events with Climate Interactive
Professor John Sterman of the MIT Sloan School of Management will also be participating in numerous events throughout the conference with Climate Interactive: view their schedule of events.
Elemental Do-Fest
Private side conference; invitation-only
November 14-18, 2016
MIT vice president for research Maria Zuber, MITEI deputy director and Tata Center for Technology and Design director Robert Stoner, Environmental Solutions Initiative director John Fernandez, and MIT Media Lab director Joi Ito are among the participants in this interactive side event held by the Emerson Collective to discuss technology, policy, and socially responsible investment solutions to climate challenges.
---