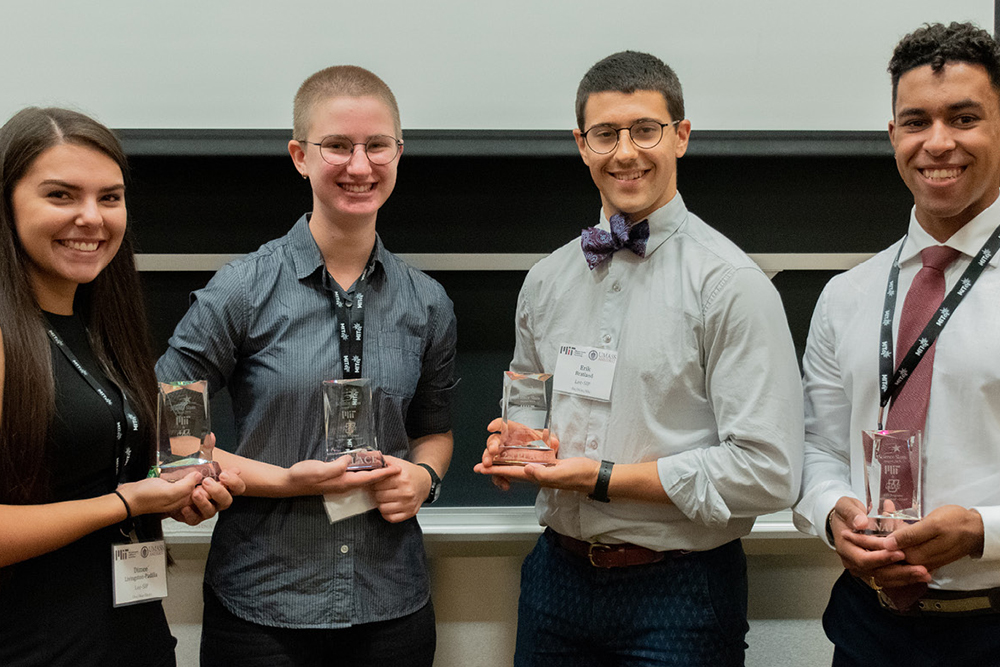 Six students each from MIT and the University of Massachusetts Amherst took turns presenting their summer research in an inaugural joint Science Slam on August 5, 2019, hosted by the MIT Energy Initiative. Students presented on topics ranging from transparent solar panels to energy in Nigeria, as well as on non-energy-related subjects such as arthritis, spider eyes, and chlamydia.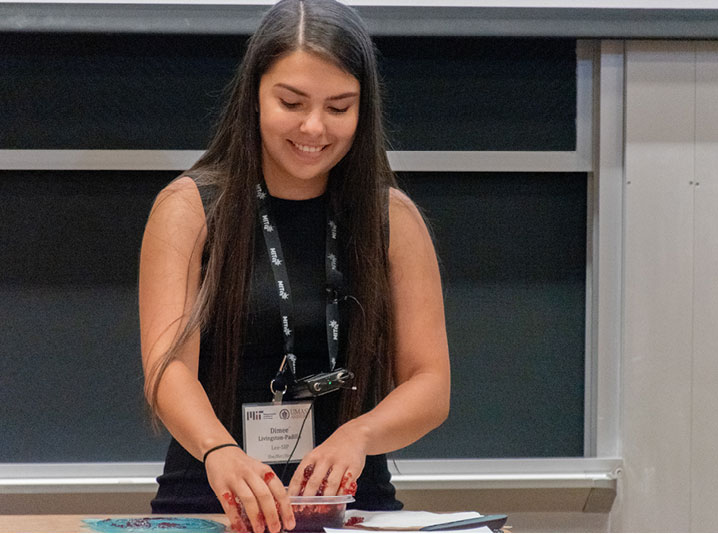 Students had five minutes to present their work with the aid of a PowerPoint presentation, and a panel of judges selected first-, second-, and third-place winners. The four winners (including a tie for third place) each received a gift card.
The slam also provided a networking opportunity for the students; the pre­ceding catered lunch was a chance to meet students from another university. In addition, presenters encouraged interested audience members to approach them later for further discussion on their topics.
The chemical engineering Communications Lab played a vital role in helping MIT students prepare for the slam. A sophomore chemical engineering major who tied for third place presented their research on redox flow batteries, which they worked on with Fikile Brushett, the Cecil and Ida Green Career Development Chair and an associate professor of chemical engineering.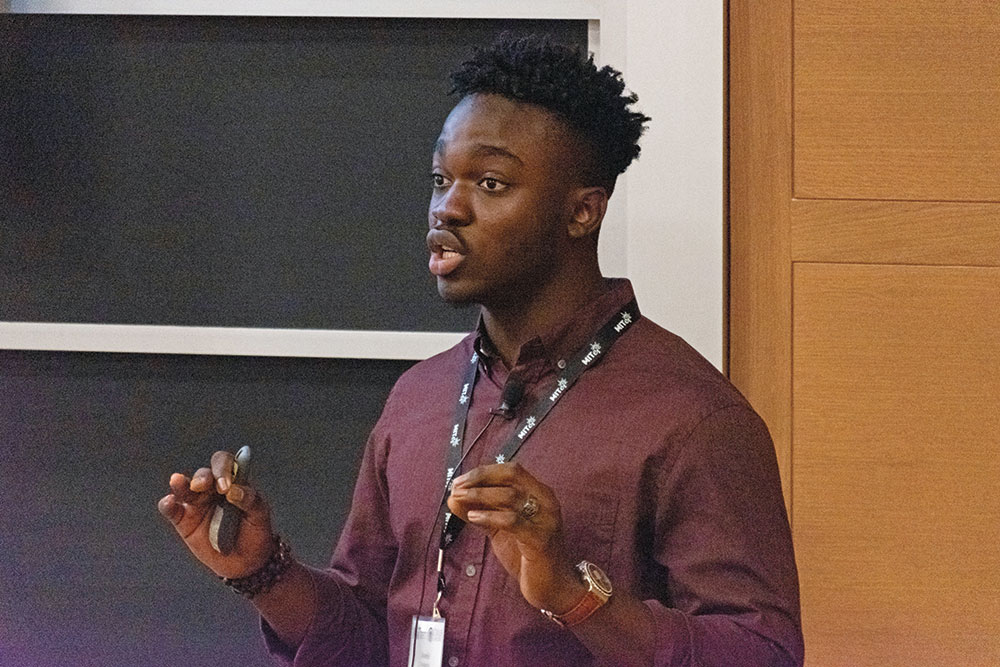 "I think it's really interesting to talk to people who are doing different kinds of research, especially in the fields of energy," says the third-place winner, Jane Bonesteel. "Additionally, I was able to do a lot of work toward presentation skills and communication. Overall, I'd say my favorite part has just been learning about what everyone's doing here."
MITEI academic coordinator Rachel Shulman, who developed the slam with Tracie Gibson, director of student success and diversity at UMass Amherst's College of Natural Sciences, with organizational support from Jesse Hinricher SB '19, says the slam was developed to help students learn to communicate with a wide variety of audiences.
"The slam was a fun way to teach and practice those skills," she says. "Collaborating with students from UMass Amherst allowed [MIT students] to widen their perspective."
The slam laid the groundwork for future collaboration. Gibson and Shulman hope to include additional universities in next year's event.
---
This article appears in the Autumn 2019 issue of Energy Futures.