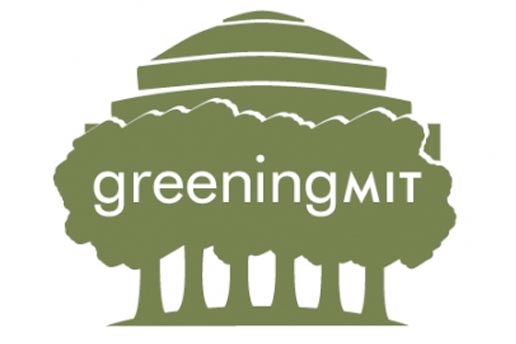 One hurdle colleges and universities face as they try to improve energy efficiency is figuring out how to pay for it. The long-term savings from these kinds of projects can be significant for a large institution—done right, such a plan could save MIT several million dollars on its energy bill each year. But these energy projects require substantial up-front investment, and that can be challenging for schools struggling with budget cuts.
MIT is on a path to meet this challenge, thanks to a $1 million gift from Jeffrey Silverman '68 about one year ago. With this money, the Institute has established a fund to support campus energy and efficiency projects that have rapid "paybacks"—or savings that accrue and then can be reinvested into additional projects.
Silverman was intrigued by this giving opportunity because it allowed him to make a major difference at his alma mater while also leveraging his initial investment so that it could grow and be used in different ways. "The idea of providing the seed money that was going to create savings and then get reinvested into more savings interested me," he said. He was also impressed that the fund was designed so that the savings would be rigorously measured, documented, and verified.
Silverman, a successful commodities trader, first heard about the investment opportunity from Theresa M. Stone, MIT's executive vice president and treasurer, who also co-chairs the Campus Energy Task Force. The task force was established by the MIT Energy Initiative to help MIT "walk the talk" on energy use. Stone budgeted $500,000 in seed money in 2008 to promote energy conservation work in response to a review by the Department of Facilities and a student team from the MIT Sloan School of Management's Laboratory for Sustainable Business. That review determined that the Institute could save about $6 million each year—or 10 percent of its annual energy bill—through conservation projects that have quick paybacks. Stone's team then developed a list of appropriate payback projects, estimating they would cost MIT $14 million in one upfront investment.
Silverman was eager to contribute to Stone's effort, and so in April 2009 he formed the Silverman Evergreen Energy Fund. David desJardins '83, a consultant and investor who is also passionate about campus energy issues, has since donated an additional $500,000 to the effort.
"The gifts made by Jeff and David marked votes of confidence in our commitment to implement disciplined, measurable improvements designed to improve campus energy efficiency," Stone says. "Their seed money contin­ues to bear fruit for the MIT community and for those who value our example."
To date, the fund has paid to upgrade the lighting systems in the Ray and Maria Stata Center for Computer, Information, and Intelligence Sciences, as well as the Stratton Student Center. The two projects required a combined investment of nearly $600,000 and have resulted in estimated annual savings of about $185,000, meaning they will have paid for themselves after about three years.
Another major focus of the Silverman fund has been to recalibrate the nearly 200 fume hoods in the Dreyfus Chemis­try Building (Building 18). Fume hoods are massive ventilation devices that protect researchers from potential chemical exposure by sucking up air and exhausting it outside—and they require a lot of energy. A significant amount of this energy consumption can be reduced by lowering the volume of air that moves through the hoods while still providing the same level of protec­tion. This project cost about $430,000 and will save about $160,000 annually.
The savings from the first round of projects financed by the Silverman fund will be reinvested into a second round of energy conservation work. These additional projects will most likely include more lighting retrofits and fume hood work. They could also involve strategies for reducing heating, ventilation, and air-conditioning needs in unoccupied spaces. After this second round of investments is deployed, Stone will examine the fund's effectiveness in meeting the Institute's goals for payback opportunities.
---
This article appears in the Spring 2010 issue of Energy Futures.