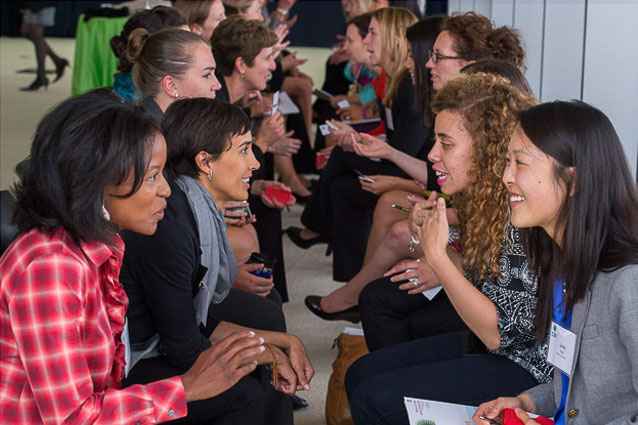 Do you know an amazing woman who is doing great work to advance clean energy? Nominate her for a C3E Award!
The 2016 C3E Awards will honor mid-career leadership and achievement in eight categories:
Advocacy
Business
Education
Entrepreneurship
Government
International
Law & Finance
Research
Eligible nominees have 10-15 years of experience in the clean energy sector and are U.S. citizens or permanent residents.
Each winner will receive an $8,000 prize and national recognition at the 2016 C3E Women in Clean Energy Symposium, to be held at Stanford University in late May, in collaboration with the U.S. Department of Energy and MIT Energy Initiative. Nominators of the winners will also be invited to attend.
Together, we can raise women's visibility and expand gender diversity in clean energy!
Learn more: Eligibility | Flyer (PDF) | Past Winners
Submit nominations by Friday, January 15, 2016 at midnight Pacific time at www.C3Eawards.org.
The U.S. Department of Energy, MIT Energy Initiative, and the Stanford Precourt Institute for Energy collaborate to implement the U.S. C3E program, which is part of the international C3E initiative within the 24-government Clean Energy Ministerial.
---