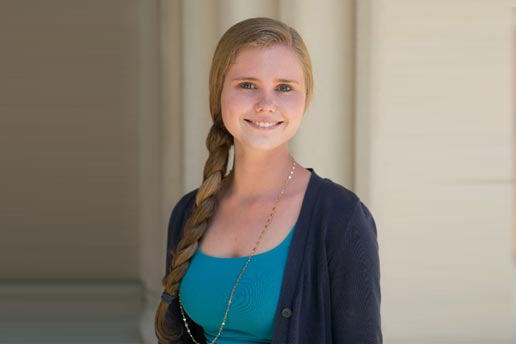 Unlike many high school students looking to study science at a top university, Sarah Mayner had never heard of MIT until she began receiving mail from the admissions office. In fact, after applying, she put down a deposit at another school and wrote MIT off entirely — that is, until she was accepted and attended the campus preview weekend. After lengthy discussions with upperclassmen and her admitted classmates (and some very persuasive rooftop tours around campus), she realized that moving to the Northeast to attend a highly demanding university might not be as cold and intimidating as she thought.
Once she arrived on campus, her path to the Energy Studies Minor was equally fateful. When she was placed in the Discover Energy Freshman Pre-Orientation, it wasn't her first choice. But in one short week, the program would become an important part of her MIT experience. The next year, when it looked like the program might not be offered again, Mayner took it upon herself to keep it running, gathering her friends to help with the organizing and programing themselves. She continued on as a counselor for two years.
"It was such a good combination of breadth and depth… It was the reason why I ended up doing the Energy Studies Minor" Mayner said.
During the program, her interest in energy grew as she learned more about current energy and climate issues, like energy-related carbon emissions. Her frustration with political inaction and the struggle to agree on bipartisan solutions to such issues in the U.S. gave rise to a pragmatic worldview. She believes "if anything is going to change, it has to be because individual people are interested in it and are willing to change."
Since graduation, Mayner has been working as a technology analyst for the business and technology consulting firm Accenture Federal Services in Washington, D.C.
---