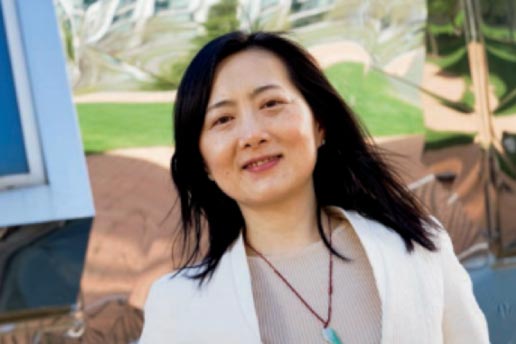 In a world of solar panels and fusion reactors, the inside of a battery might seem like energy science at its most basic. Professor Yang Shao-Horn's work with batteries and fuel cells, however, is anything but.
In 2008, a team Shao-Horn was a part of captured the first atomic-scale compositional images of fuel-cell nanoparticles. She followed this up with the discovery in 2011 of a new catalyst capable of speeding up water oxidation. This, along with her establishment of a new design principle to govern oxygen electrocatalysis, have been critical steps forward in the study of in advanced energy storage systems.
Since then, Shao-Horn, the Gail E. Kendall Professor of Mechanical Engineering at MIT, has turned her skills to several other battery-related areas of study, including work with modified viruses that could hold the key to boosting lithium-air battery performance.
Shao-Horn is not daunted at all by these creative reimaginings of some of the most central tenets of energy science. As a child growing up in Beijing, she preferred multi-faceted puzzles to standardized exam questions. "I enjoy adventure and like to sense the unknown," she says. "That's why I like to work on open-ended problems."
As part of MITEI's support for the Clean Energy Education & Empowerment (C3E) Initiative, or C3E, MITEI will periodically be featuring profiles of women in energy on our website. Outstanding women are making an impact in clean energy! Find out how – visit c3eawards.org
---