News
Polymers, Presidents, and Energy Potential
MITEI researcher Paula Hammond is crafting the future of battery usage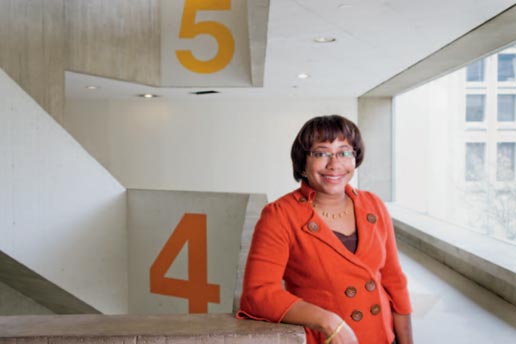 Paula Hammond has no trouble seeing the beauty in things. In high school she thought of becoming a writer, but it wasn't long before she found she was happiest appreciating the poetry of polymers instead.
Hammond, the David H. Koch Professor of Chemical Engineering calls observing the aesthetic changes of polymer reactions under a microscope "just gorgeous," adding "…the topper is… knowing that your research can have this huge potential impact on humankind. That makes you push to find the system that works."
Finding ways to help humankind through materials science has led Hammond down a myriad of different scientific paths. One of her central areas of research has been in energy, specifically batteries. She directs the Center for Self-Assembling Materials for Energy along with fellow MIT professor Angela Belcher, and their pioneering work with this group – researching ways to grow, instead of manufacture, batteries – gave her the chance to meet Barack Obama when he visited campus in 2009.
In Hammond's most recent work, though, batteries are a means to a greater end. Last summer, she and Belcher caught the media's attention with a study showing that old car batteries could be used to make cheaper and more efficient solar cells. The process they uncovered would not only result in a potential alternative to silicon in solar cells, but would also prevent the lead in trashed car batteries from entering landfills.
As part of MITEI's support for the Clean Energy Education & Empowerment (C3E) Initiative, or C3E, MITEI will periodically be featuring profiles of women in energy on our website. Do you know an outstanding woman making an impact in clean energy? Nominate her for a C3E Award today.
For more information, visit c3eawards.org.
---