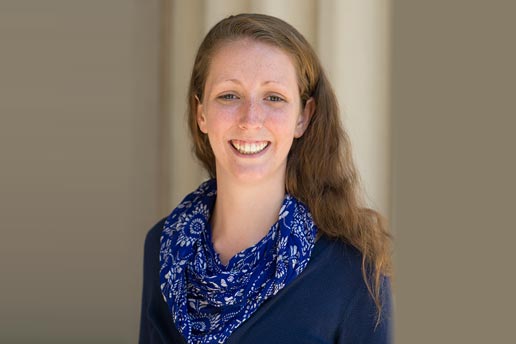 For Beth Murphy, the nuclear power plant near the house she grew up in was daunting at first, but soon became a curiosity and an interest that would drive her all the way to MIT. Murphy started asking questions as a child and became excited about nuclear energy, which would eventually shape her interest in MIT's nuclear program. She wound up studying material science at MIT, and her fascination with energy only grew when she arrived on campus.
For the first time, she began to see the intricacies that make determining our energy future such a formidable challenge. "It's been really interesting to see both the technology [and policy] side of it, especially through the energy minor, and get a full perspective of why this is such a hard problem to solve and why there are so many people working on it," said Murphy.
Beyond that, she found an unexpected community in the MIT Energy Initiative (MITEI). While Murphy was a student in MITEI's Energy Studies Minor, she also worked for much of her college career as a student intern in the MITEI offices. What began as a search for a campus job and way to engage with energy at MIT has become central aspect of her time here.
"I really didn't expect to get quite so attached to MITEI. I looked forward to coming in every day and working with people and getting the chance to attend and help out at so many of the different events," said Murphy.
One of her most valuable experiences with MITEI was one such event, the Clean Energy Education & Empowerment (C3E) Women in Clean Energy Symposium, where she got the chance to meet influential women in energy. Their stories and successes helped Murphy to see that there's not just a single path you can follow in the energy field. "It's okay to meander and figure out what works for you," said Murphy.
Murphy spent her summer after graduation in Paris, working with EDF (one of MITEI's associate members) to analyze data from smart meters around the city and to optimize energy efficiency in streetlights. She now works for ExxonMobil in Texas.
---