News
Opportunities, Challenges for Energy Efficiency
Event tackles needed actions to move energy efficiency forward in commercial buildings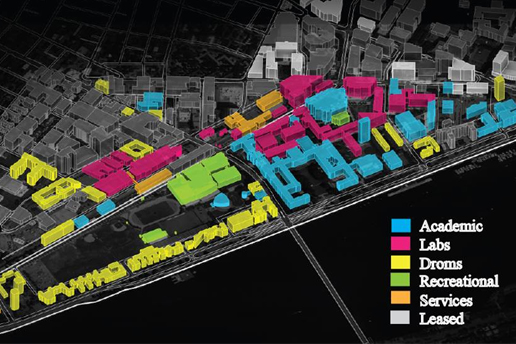 The MIT Energy Initiative (MITEI) held its annual Associate Member Symposium on May 12th. The event, sponsored this year by MITEI members Cummins, Hess, Entergy and EDF, focused on "Large Opportunities, Complex Challenges: Seizing the Energy Efficiency Opportunity in the Commercial Buildings Sector." It brought together academics, policy makers, and representatives from industry and non-governmental organizations to discuss the challenges and opportunities of achieving energy-efficient buildings.
"The inability to massively improve the efficiency of energy use in our economy and our homes is perhaps the biggest disappointment of the last half-century of U.S. energy policy and markets," Emeritus Institute Professor of Chemistry John Deutch said, pointing to market failures, behavioral anomalies, and hidden costs that can create a gap between expectations and behavior. "But if we have any chance of meeting reduced greenhouse gas emissions, it is necessary to improve energy efficiency in the commercial built environment."
Realizing the urgency and immense savings that could result from improved energy efficiency, the symposium participants raised four key points meant to guide decision makers.
Participants acknowledged that the U.S. needs to strike the right balance when encouraging voluntary (e.g. LEED building standards, Energy Star program), regulatory (e.g. enhanced appliance standards, more stringent building codes), and market (e.g. adoption of cost effective technical changes like LED lights) approaches.
The event underscored the opportunities technology can bring. But participants noted the enormous difference between the technical options and cost for new construction and retrofits – the dominant form of energy efficiency projects in the U.S.
There was much conversation on the under-recognized importance of energy efficiency opportunities in operations and maintenance – fixing stuck valves, making sure the heat isn't running on weekends, etc. Operational and maintenance measures are the easiest ways to save energy and offer the largest savings.
"Big data" plays an important role in tracking energy use and monitoring which energy-efficient efforts are working. The Energy Information Administration's recent work on the Commercial Building Energy Consumption Survey was widely applauded. The participants welcomed this continued explosion of data to further energy efficiency efforts.
"This exciting and stimulating conference raised important points about the inability to realize the potentials of energy efficiency – something that has frustrated analysts and policy makers for over three decades," Deutch said. "If we do nothing else, we must do a better job communicating with the public about the simple set of actions they can take, and why these actions will benefit them in the long run."
A report summarizing the discussion will follow.
View more on the annual MITEI Associate Member Symposium.