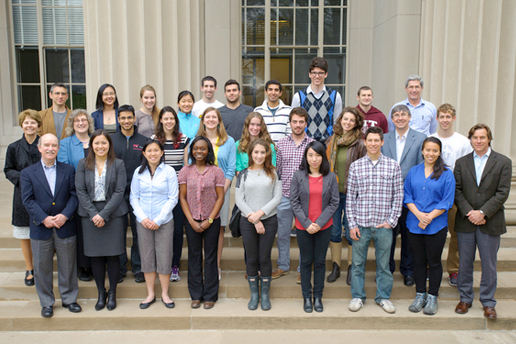 As we come to the end of the Energy Studies Minor's fifth year, the MIT Energy Initiative (MITEI) would like to highlight our 2014 Energy Studies Minor (ESM) seniors. Thirty-four members of the class of 2014 are on track to graduate with the Minor, making this by far the largest cohort to-date. Our students exemplify the strength and diversity of MIT undergraduates. The graduating ESM class includes majors in five Engineering departments, plus SHASS, Sloan, and the School of Science. And, forty percent of our graduating ESM seniors are women. We are so proud of their accomplishments here at MIT, and look forward to continuing to hear of their journeys once they have passed through the doors on June 6th. Congratulations to all of our Energy Studies Minors!
---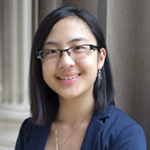 Jackie Han: Interpreting Voting Behavior on Climate Change
A high school debater, Jacqueline Han anticipated that she would gravitate toward political science at MIT. But she was surprised to find that many energy courses appealed to her as well. After taking Environmental Law, Policy, & Economics (1.801J) and the Physics of Energy (8.21), she was sold on the Energy Studies Minor. She realized she loved puzzling over the "big, interesting questions" that arise when looking at energy through a multidisciplinary lens.
In these classes, "you would hear what is technologically feasible but always be reminded that policy matters," she says. "That's where it came together for me." Han relished the challenge of balancing economic, environmental, and social factors inherent in energy issues. Read more…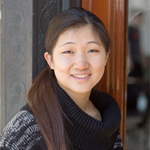 Jenny Hu: Building a Clean Energy Future
A fortuitous encounter with Al Gore laid the groundwork for Jenny Hu's interest in energy. She was part of a high school group who met with Gore in Philadelphia after watching his documentary, An Inconvenient Truth: "He told us how John F. Kennedy challenged people to get on the moon… He looked straight at us and said that's what you need to do for energy. That really sparked my interest."
This episode stuck with Hu when she arrived at MIT. When she discovered that her freshman advisor, Michael Strano, a Charles and Hilda Roddey Professor of Chemical Engineering, was working on an experimental method for generating energy, she asked for a position with his group. Read more…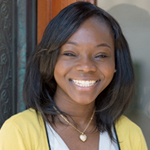 Zainab Lasisi: A Path from Biological to Energy Engineering
A summer internship with BP in her sophomore year altered Zainab Lasisi's academic focus, and opened up a career path. As a first-year student, she served as a research assistant in the lab run by Ford Professor of Biological Engineering, Chemical Engineering, and Biology Douglas Lauffenburger and S.E.T.I Professor of Biological and Mechanical Engineering Linda Griffith. Lasisi studied in-vitro models of tumor development in endometrial and breast cancers, and her work led to an author credit on a paper in a major journal. "The lab taught me valuable skills," says Lasisi. "I was torn about continuing medical research."
But at an internship information session hosted by the MIT Energy Initiative (MITEI), Lasisi's curiosity was piqued when she heard former BP interns describe a work atmosphere "that sounded a lot like MIT, where you can ask as many questions as you want." When she also learned that the company gave MIT students serious responsibilities, she was sold on a summer at BP's Thunder Horse Platform in the Gulf of Mexico. Read more…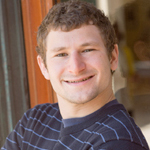 Sam Shames: Becoming an Energy Entrepreneur
While converting vegetable oil waste from his high school cafeteria into biodiesel fuel for a student-run project, Samuel Shames saw how "chemistry applies to real life and can be used in cool ways." But he also appreciated the larger lesson: "When given autonomy, you can take control of your own learning."
At MIT, Shames quickly sought opportunities to steer his education toward sustainable energy. He signed up for the energy studies minor as soon as he could. He chose his major because he believed that "materials science will make or break the energy crisis." Shames says, "I saw all the incredible research in energy going on in the Department of Materials Science and Engineering (DMSE) and thought it was a natural fit." Read more…
---
---
Subscribe to energy news & events: (See past editions)