Our world today is exciting, dynamic, and fast moving. We have never been more connected, with more and more people enjoying better opportunities, better health, better lives. Our progress depends on a reliable, accessible hydrocarbon energy system to power our homes, our travel, work spaces even the touchscreen technology on our smart phones. With this progress comes a global challenge. Achieving a decent quality of life for everyone on the planet is driving demand for energy in our cities and our economies; but addressing environmental stresses, including climate change, has never been more important.
The big challenge, simply put, is: how the world can produce and consume much more energy while emitting much less CO2? Meeting this challenge requires a mixture of vision and realism, urgency and long-term thoughtfulness. Renewable energies will eventually become the largest source of energy globally. But this will only be possible in combination with cleaner and convenient natural gas and oil products that can provide a full suite of energy products and overcome the current challenges for renewables in volume, availability, intermittency, storage, and energy density.
Join Greg Guidry, Executive Vice President of Shell Unconventionals, and Robert Armstrong, Director of MIT Energy Initiative for a lively discussion about the role of natural gas in the energy transition and the role that each of us can play, now and in the future.
---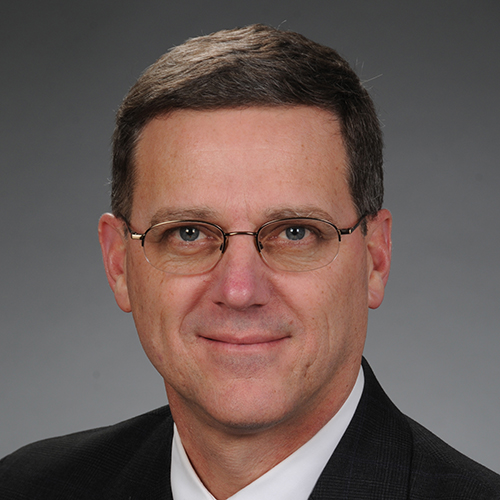 Greg Guidry
Executive Vice President, Shell Unconventionals
Greg Guidry was named Executive Vice President for Shells Unconventionals business in 2013 and is accountable for the exploration, development, and production of unconventional oil and gas across the Americas. Prior to his current role, Guidry was based in The Hague, Netherlands where he led Shells Upstream Production and Midstream Gas Supply Operations for Europe. Guidry joined Shell in New Orleans, Louisiana in 1982. Throughout his career, he has held senior management positions across the Deepwater, Onshore, and Midstream businesses. Guidry has a Mechanical Engineering Degree and chaired the Deans Advisory Board of the Louisiana State University (LSU) College of Engineering. He is the Chairman of the Board for Aera Energy and a member of the American Petroleum Institute (API) Upstream Committee. He is a registered professional petroleum engineer in the State of Louisiana. Guidry is married with three children.