Please join Aramco's Advanced Materials Team located within the Aramco Research Center—Boston to learn about the group's work supporting downstream research challenges. Our chemists and engineers will share experiences and discuss opportunities. A presentation by Michele Ostraat, who leads the Advanced Materials Team, will offer an overview of activities and a Q&A session provides a chance to talk with other center researchers.
Lunch will be hosted by Aramco. Please RSVP.
Please note: This event is available to MIT Undergraduate and Graduate Students only. Please confirm your attendance with your MIT email address.
---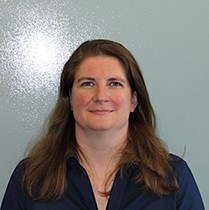 Michele Ostraat
Research Center Leader, Aramco Services Company
Dr. Michele Ostraat earned her B.S. degree in Chemistry from Trinity University and Ph.D. and M.S. degrees in Chemical Engineering from the California Institute of Technology. Following graduate school, she was a Member of Technical Staff at Bell Labs and Agere Systems where she examined the synthesis of rare-earth doped aerosol nanoparticles and investigated the behavior of chalcogenide phase change materials. She then moved to DuPont's Experimental Station where she worked in aerosol synthesis and characterization of sub-micron and nanoparticles for advanced electronic applications. More recently, she was Senior Director of the Center for Aerosol and Nanomaterials Engineering at RTI International where she led scientific teams developing products and applications for aerosols and nanomaterials for energy, defense, and health-related technologies. At Aramco, Dr. Ostraat leads an organization focused on the development and optimization of advanced materials for downstream applications in gas separation membranes, heterogeneous catalysts, and corrosion-resistant materials.